The Process of Air Duct Cleaning
09/09/2014
Back To Blog
Before the home air duct cleaning process begins, the heat vents need to be covered with a plastic bag. This way you can keep the dust and dirt away from the vent. It will also determine if the suction of the cleaning machine works fine.
The air duct contractor will then drill a hole in the crate of the heater. The vacuum tube will pass through this hole and the high power generated by electricity will take out the dirt and dust particles. These will be sucked off of the coils and duct.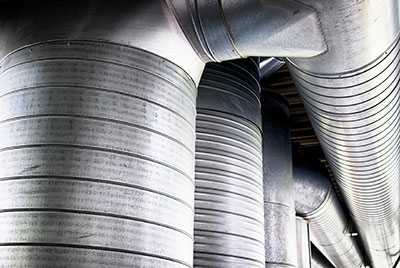 Once the hole is drilled on the furnace, a whip attachment or spinning brush is used in order to be pushed through the ducts and remove any other dust particles that are remaining. There might be several other objects stuck in the duct. This is caused because of the years of usage of the air conditioner. This causes the air conditioning system to become less efficient and at the end of month the utility bill will be too high. Air duct companies often use scoping cameras to check out if there is any blockage in the path, and if there is any, they clean the air duct again. If the blockage is very sever and can't be cleaned from the outside, the duct needs to be dismantled temporarily for further servicing.
Once the air duct cleaning is complete all blockages are gone, as well as gone the dust and dirt.
The plastic bag is removed from vents. This ends the cleaning process. The duct is then placed again into the system. Holes are patched and all pieces are fit together.